About
The Margaret C. Griffin Child Development Center is a Southington treasure when it comes to early childhood education. Established in 1974, the center is the only program fully accredited by the National Association for the Education of Young Children (NAEYC) in town. This accreditation is a testament to the hard work of our staff in providing the highest quality program possible.
A step inside the doors of MCGCDC reveal friendly, creative spaces that evolve throughout each day into a variety of interactive, educational, imaginative, and nurturing settings that continuously fosters learning. Nutritious lunches and snacks are provided in a family-style format that encourages the development of new tastes and the practice of mealtime manners. The daily lessons engage diverse students in cultural and learning opportunities to expand their understanding while stimulating their interest in reading, writing, math, science, creative arts and technology inside and outside of the classroom.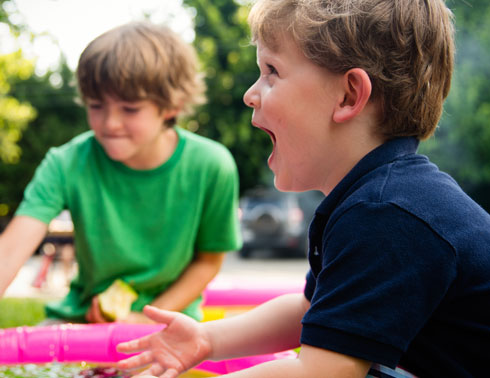 Mission Statement
The mission of Margaret C. Griffin Child Development Center of Southington, Inc. is to provide high quality child care and early education and to strengthen families as primary nurturers of their children.
History and Purpose
The Margaret C. Griffin Child Development Center of Southington, Inc. began in 1974.
The purpose of the school is to provide an enriching preschool program that meets the needs of the children, staff, parents, and community. The center is available to serve families who need child care in order to work or attend school. The Board of Directors, the staff, and all involved in MCGCDC's policy formulation and implementation are committed to providing a quality program that will serve and benefit children and families from all ethnic, religious, and socio-economic backgrounds.
Philosophy
The Margaret C. Griffin Child Development Center of Southington, Inc. believes that children develop through social, emotional, physical, intellectual, and language experiences designed to meet the needs of each child through hands-on learning.
The organization recognizes the child as part of a family and is committed to enhancing a child's early educational experiences in cooperation with that structure. The program provides group and individual experiences for children in a warm, nurturing environment that supports creativity, self-expression, exploration, and discovery. Above all, our goal is to provide a caring atmosphere where children and their families are treated with respect. The school works together with families as partners in their child's education.